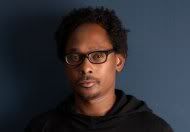 Derrick May je nastupio u noći pod nazivom High Tech Soul, kojom proslavlja 25 godina detroit techna u klubu Tube. Local support by Boža Podunavac & Dušan Kačarević. Oh, kakva je to proslava bila…
Detroitski DJ i producent koji je testirajući granice duha elektronske muzike promenio zauvek formu iste. Klasičan Derrickov zvuk karakteriše pametan balans između perkusija, teških i bučnih zvukova sa toplim notama, sve to dobijeno iz vremena provedenog u Čikagu.
Veče pod nazivom High Tech Soul: Creation Of Techno Music je povodom dokumentarnog filma koji prati koncepciju tehno muzike. Ovaj film kopa duboko u korene tehna kao i u kulturu grada, odgovarajući na pitanja kako i zašto je ova muzika došla iz Detroita. U ovom filmu učestvuju Juan Atkins, Derrick Maz, Kevin Sanderson, Eddie Fowlkes, Richie Hawtin i još mnogi inovatori koji su nastavili da podižu muziku na sledeći nivo.
U klubu Tube nije bilo prostora za prazne priče i umorne poglede, jer je sve prisutne Derrick provozao kako starim, tako i novijim trakama. Virtuoz za DJ pultom, nema šta. Da ne dužimo previše, bacite pogled na fotografije…
Photos by:
Marko Petrović